An illustration that I have made that have won on a competition of the student union at Bezalel Academy
of Art and Design. The illustration is printed on the opening gift, which every Bezalel student receives, 2000 copies were printed. More than 40 talented illustrators participated in the competition.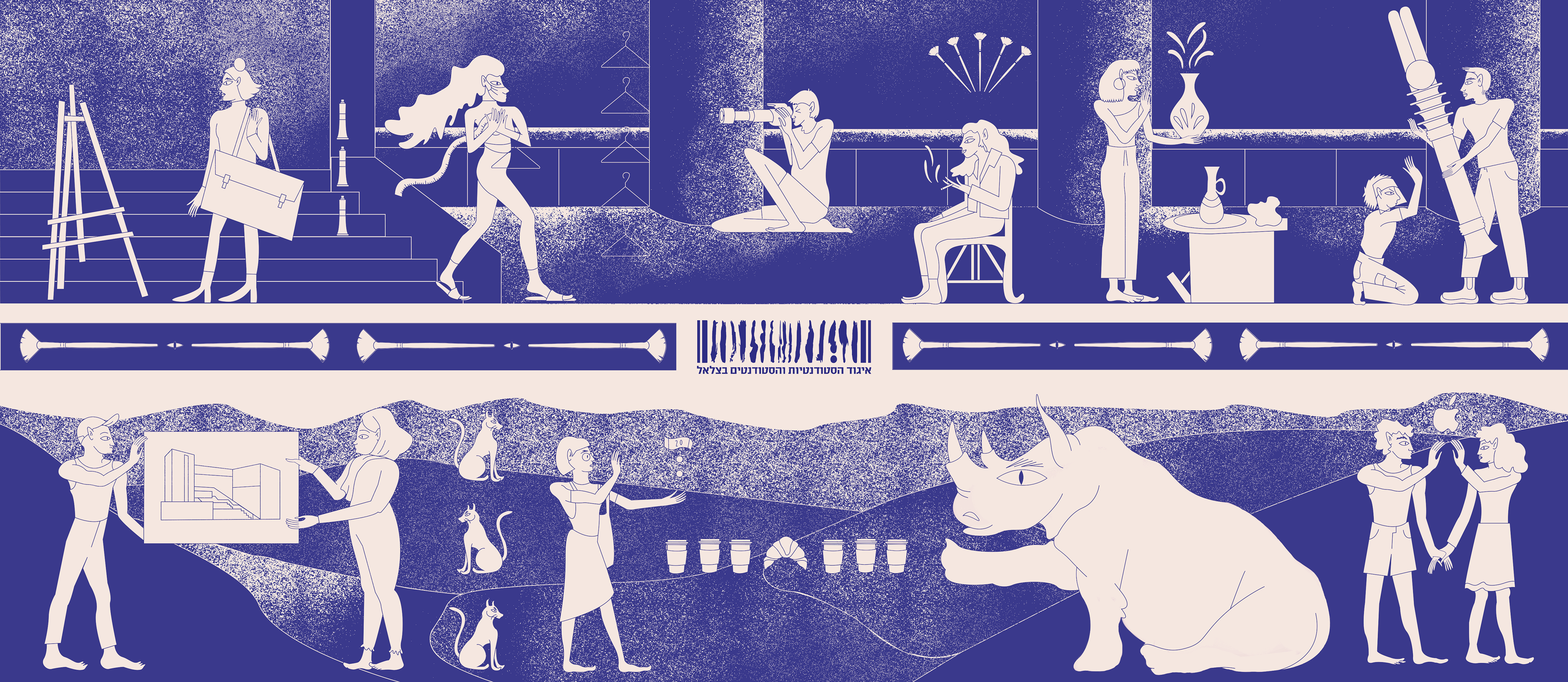 I worked on this project by hand, then transform my sketches to illustrator, and painted on photoshop. The main idea behind the illustration was to tell the story of students life through art, so the choice inspired by Egyptian wall illustrations was the most immediate.